Children's Embassy helps vulnerable children to a life that is worth living.  Our Ukrainian team does the practical work on site in Ukraine. Some of the team members have lived on the street themselves. They experienced the rough life on the streets. They know that it is not worth living. They have been rescued. Now they are helping others. Without your help that wouldn't have been possible.
Do you want to join us in helping children?
We work with children, with their families and with children who had to flee with their families from the war zone in Eastern Ukraine. You are welcome to be a part of our big family.
Join us on the mission from God
Pure religion and undefiled before God and the Father is this, To visit the fatherless and widows in their affliction, and to keep himself unspotted from the world. James 1:27

Back to school
Beginning of a new school year – we all know the feeling. Who has grown 3 inches taller, who has cut their hair, who will have the newest version of a smartphone?
Let us switch to Ukrainian perspective. For the kids that we help the worries can be a bit different.
The start of a new school year is one of the biggest celebrations in Ukraine. The families are preparing themselves, dressing up nicely and bringing flowers to the teacher.
"How can I partake in the celebration?" asks Artur, 10 years old. "I have no flowers, no backpack, no shoes, no clothes, nothing."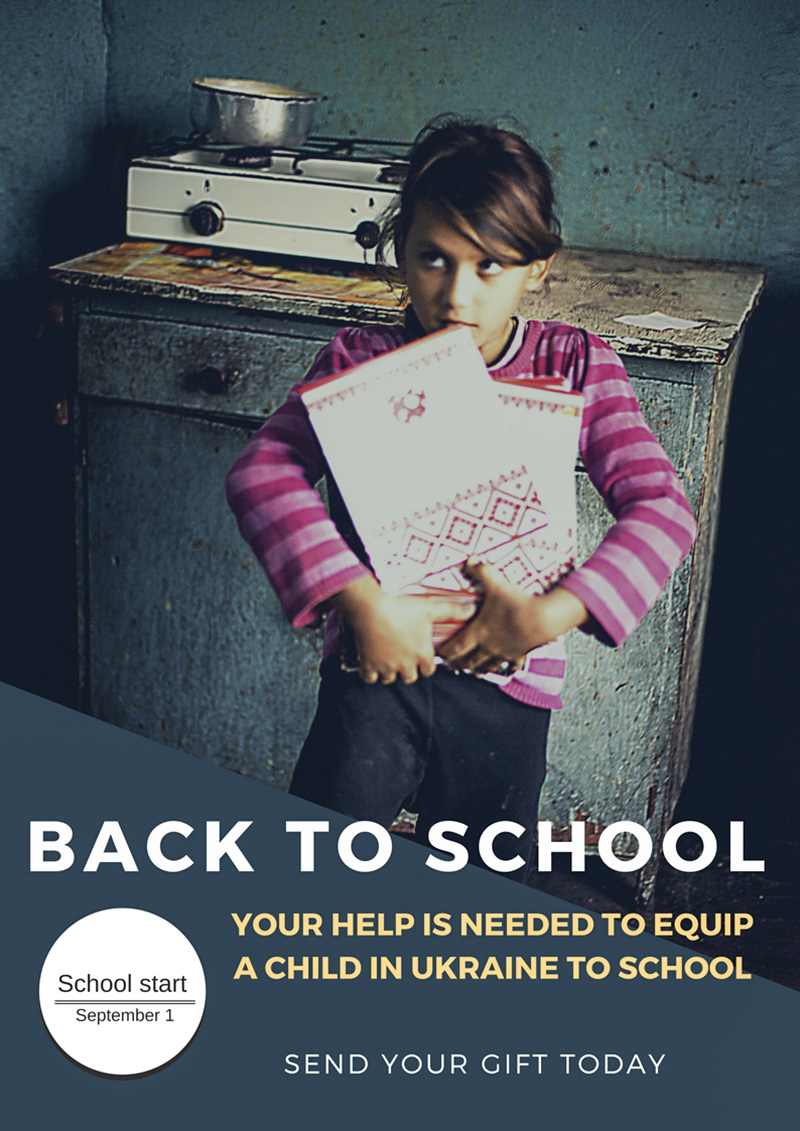 The double joy
For the families, we work with it's not economically possible to equip their kids with clothes and school supplies. That's where you come in. It's easy to see the joy of the four siblings in the video as they are getting equipped for a new school year. It brings a great joy to these kids to for once get to go the market and buy school supplies, new clothes, clothes that look nice, that fit and are suitable to start up a new year in school. It's also easy to picture the joy of their sponsor, knowing that he/she has part of making this joy come true. It's a double joy.
Taking part in our work brings a double joy. The joy of the children and the families, having their needs filled and the joy of the giver, knowing your money is doing a great work. Do you want to take part of that double joy?
Take a closer look for the opportunity to make a child's dream come true. Learn more