Mirjam asked me to visit a mother with an autistic son to try and get an image to illustrate how sponsoring a child here can make a real difference. Quite a challenge but my idea was to sit the boy at a table in his home environment with an empty bowl and only a piece of dried bread.
Ok it wasn't the most imaginative of ideas but I was hoping that by starting with this idea it might lead to something better.
Then the reality kicked in – they didn't have any bread.
In fact they didn't have any food to speak of. Only home grown potatoes and courgettes. That's it. Full stop.
This child doesn't have a sponsor which was why I was there. He's not the most photogenic child but very likeable. Unfortunately, he's not untypical as many children go hungry or under nourished.
Those that have a sponsor (€30 per month if you're interested) get regular food and help with clothing and medicine where necessary. It's not a lot but having a regular donation makes it possible to tailor the help to the child.
The team don't turn their backs on the others but there are not always the funds available to help as much as they would like. Donations by their very nature are random and variable.
I didn't turn my back either – we went to the village shop and bought bread, cheese, sausages, pasta and a bar of chocolate. Not much and ok it won't last long or change their lives but I hope it gave some pleasure for a day or so before reality kicks in again.
It brought some tears to the mother's eyes which was humbling for me!
I'm not finding it any easier to understand why I have so much and they have so little.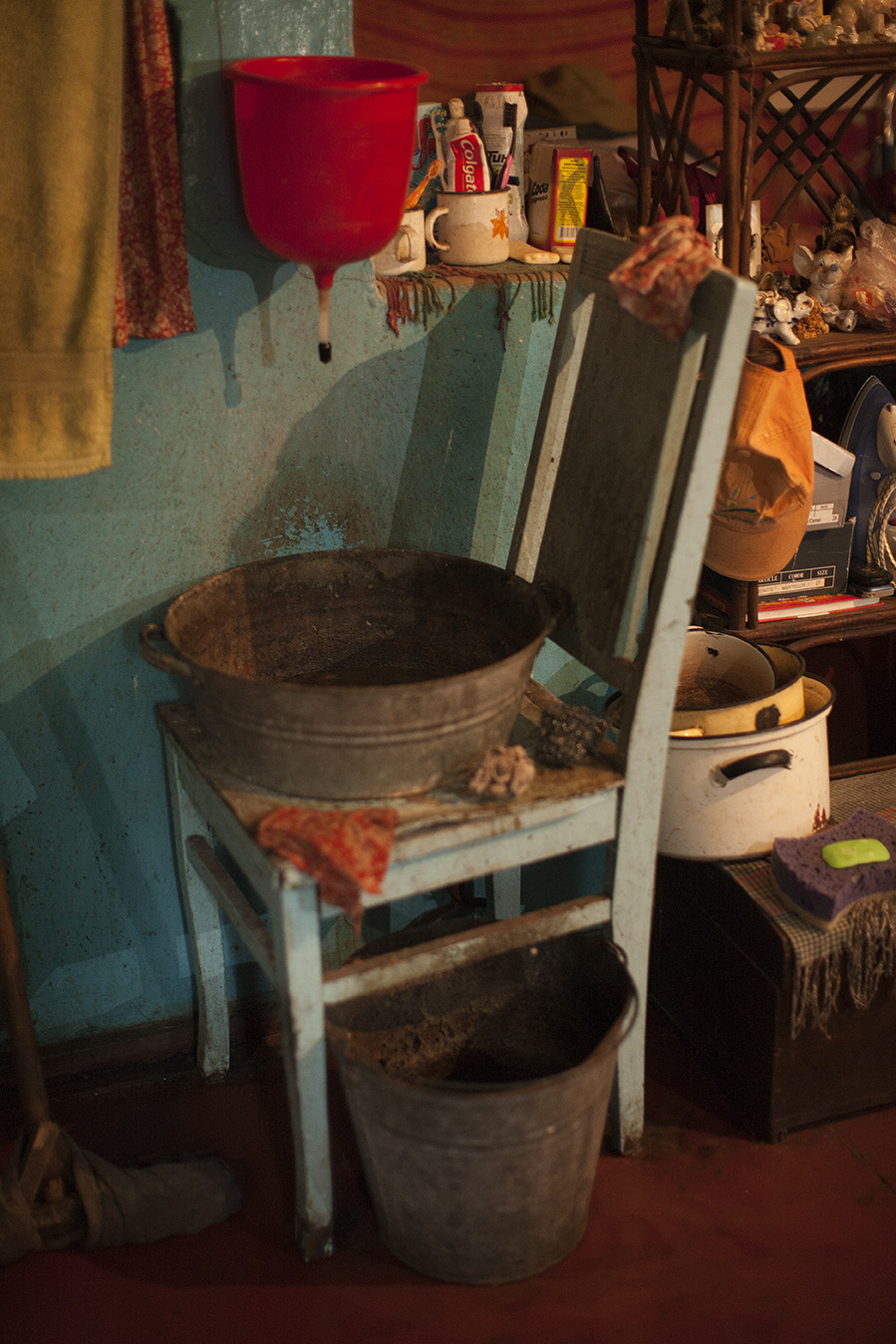 And finally, just because you're poor by western standards doesn't mean you can't be house proud. The picture shows their bathroom in the kitchen/lounge/diner/bedroom (yep you got it – it's a one room home) with ingenious use of a small red bucket with a pipe and stopper feeding water to the bucket on the chair below. Tooth brushes and paste are neatly arranged above.
Stuart